History
In 2006, Conxillium Group founder Gerton Lusink acquired the company Pharox. After 5 successful years, this was followed by the acquisition of Beheervisie in the 'buy and build' strategy that saw a focus on acquiring companies with similar core values and a focus on (self-developed) software solutions for local governments that contribute to a higher citizen satisfaction.
In 2015, the companies Procura, JCC Software and GeoTax were acquired and simultaneously the Conxillium Group was established as the parent company. After 2015, more companies and activities were added to the Conxillium Group and we sold/phased out companies that no longer fitted our focus areas.
We now work with more than 200 colleagues for municipalities in the Netherlands, Belgium, Curaçao, Aruba and Germany.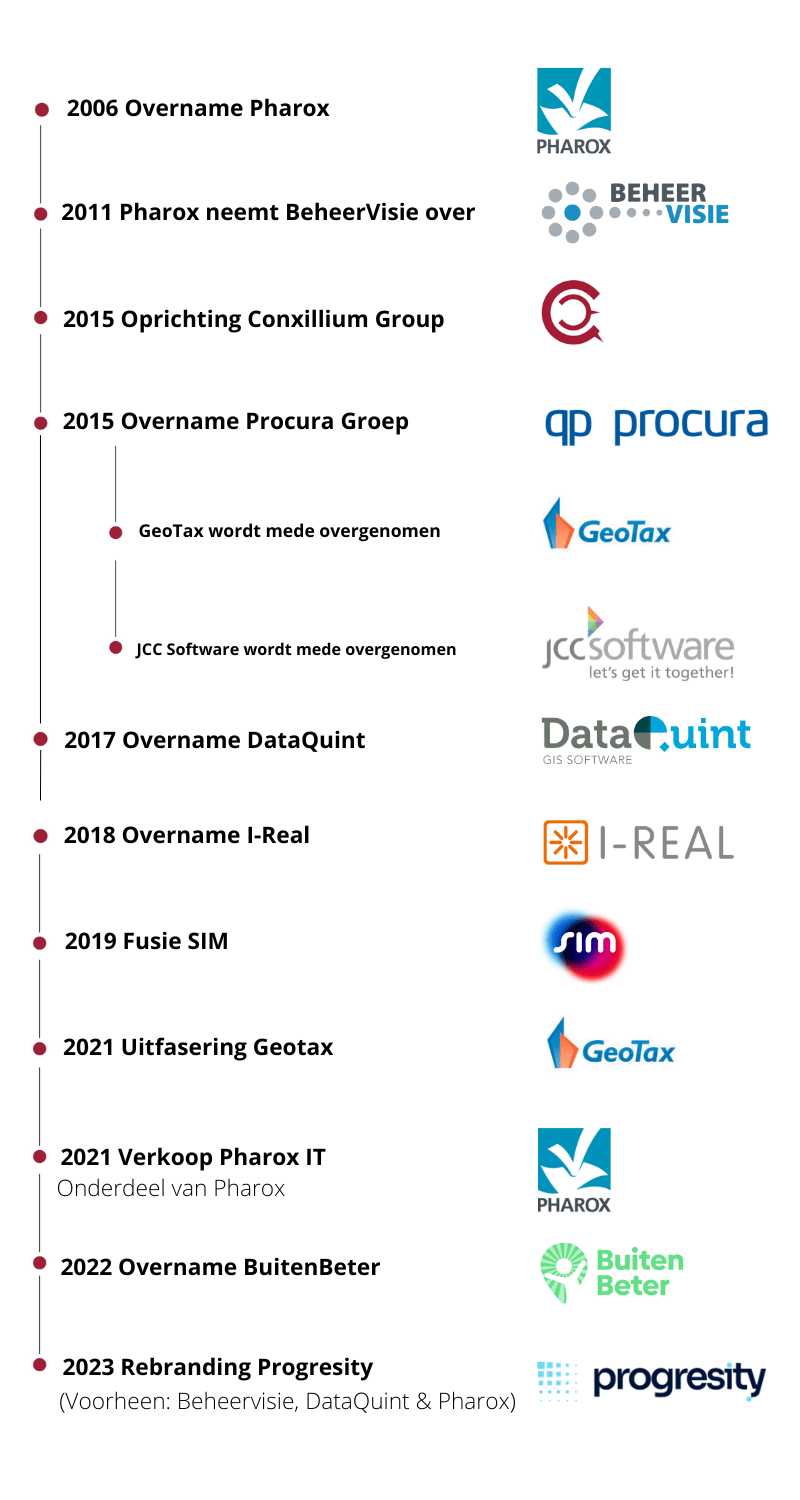 Conxillium
Conxillium is a group of companies that specialize in high-quality software for local and regional authorities in the field of public affairs and the management of public space.